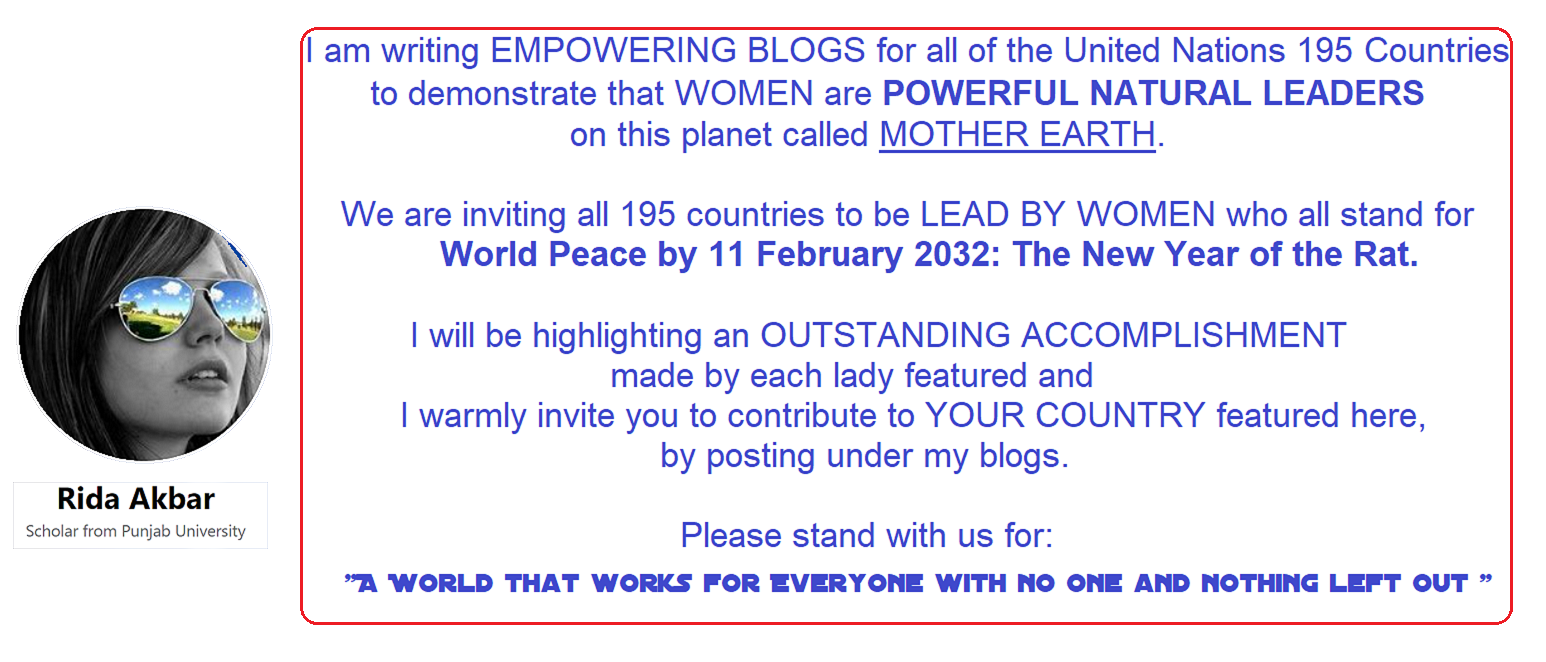 Premila Kumar is a Fijian politician and Member of the Parliament of Fiji. She is currently Minister for Local Government, Housing and Community Development in the FijiFirst government. Kumar's diverse professional life has spanned across industries and shaped her perspective –– one that is driven by both the empowerment and protection of ordinary Fijians. Starting her career as a biology and chemistry teacher, she quickly rose through the ranks of the education sector before transitioning to policy, serving as a Government environmental advocate, and later, an investment manager at Fiji Islands Trade & Investment Bureau (now Investment Fiji). She then moved on to become the Chief Executive Officer of the Consumer Council of Fiji, a leadership role that she held for over 12 years –– rightfully earning her the reputation of a staunch consumer advocate throughout Fiji and the Pacific.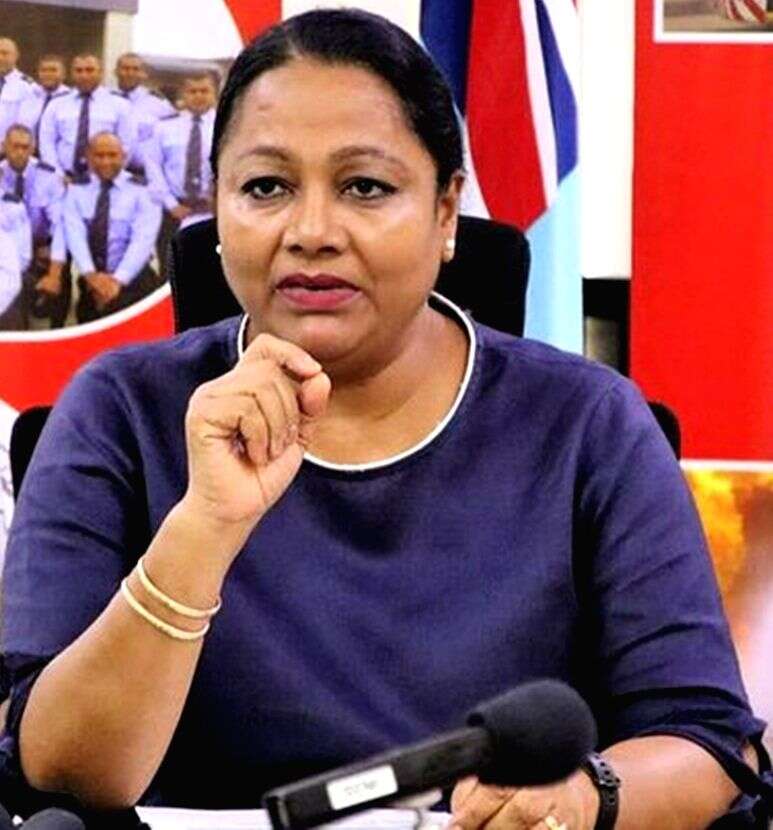 PC CREDIT: Minister Premila Kumar.(photo:instagram)
As its longstanding CEO, Kumar transformed the Council into a high-profile powerhouse for consumer rights. She quickly became known for boldly and directly taking on challenges on behalf of Fijian families, and effectively fighting for meaningful change by lobbying Government to break up business practices that she uncovered to be unethical and lacking transparency. Notably, she led recent groundbreaking campaigns on accident compensation, restaurant grading, and affordable housing and medication, to name just a few. As the Minister for Industry, Trade & Tourism, she plans to continue this mission, now armed with the power to lead and institute policy reform from the front lines. Today, her work continues to be rooted by her mantra, "I am not against business, but against bad business." As the head of the newly realigned Ministry of Housing & Community Development, Ms. Kumar will leverage her extensive experience with landlord-tenant issues as a powerful proponent of affordable housing throughout Fiji, particularly in the nation's quickly-growing urban and peri-urban areas. Her background in environmentalism and sustainable development is progressing Government's mission to make Fijian communities more resilient to the effects of a changing climate. Within the Ministry of Local Government, Kumar is working to replicate the newfound transparency and accountability she brought to Fiji's businesses in the nation's many municipalities, pressing for a CEO-mentality from community leaders that will ensure every dollar of taxpayer money is both prudently allocated and accounted for. In the international arena, Kumar has continuously supported Consumers International's (CI) global work, and she has expanded Fiji's regional leadership by offering consumer affairs support, expertise, and training to Fiji's Pacific Island neighbours such as Vanuatu, Tonga and Kiribati. She was a member of the ACP-EU Follow-up Committee of the European Economic and Social Committee (EESC) from November 2015 to April 2018, and a Council member of Consumers International. Minister Kumar was honoured with the Executive Woman of the Year Award in 2015 by Women in Business, and the Fiji Times named her Most Influential Woman of the Year in 2010. She has also served on various Boards and Committees. Premila obtained her Master of Science degree in the area of Trade and Environment (with Distinction) from the Netherlands. She also has a Bachelor of Science degree (First Division) from India, Post Graduate Diploma in Biology and Post Graduate Certificate in Education from the University of the South Pacific. She is married to Jaindra Karan, and they have three children, two sons and a daughter.
Fiji to learn from State of Qatar – Hon. Premila Kumar
The Minister for Industry, Trade, Tourism, Local Government, Housing and Community Development, Hon. Premila Kumar has stated that there are a lot of things Fiji could learn from the State of Qatar. Hon. Kumar, who was part of a Fiji Delegation that attended the 140th Inter Parliamentary Union (IPU) Assembly and Related Meetings in Doha early this month, met with her counterpart, the State of Qatar's Minister of Municipality and Environment, His Excellency Mr Abdulla bin Adbulaziz bin Turki Al Subaie. In their meeting, the two Ministers deliberated on what Fiji and the State of Qatar had in common and how they could learn from each other. "We had discussions on how we can enter into visa arrangements and opportunities for setting up businesses here in Fiji. We also discussed in great length, how Fiji could learn from the State of Qatar's Municipal Councils, especially when it comes to knowledge sharing, innovative thinking and capacity building," said the Minister.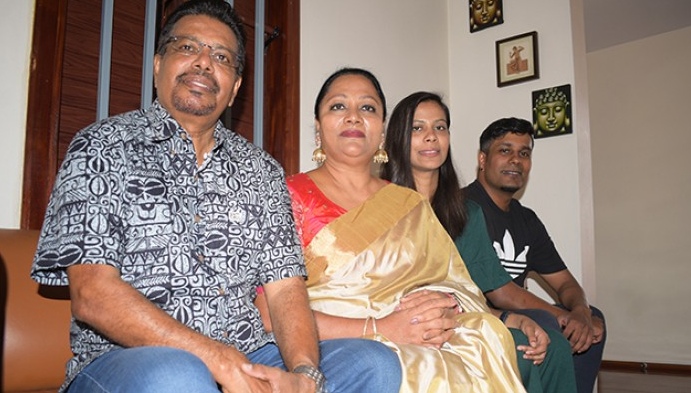 PC CREDIT: From left: Jaindra Kumar (husband), newly-elected Member of Parliament Premila Kumar, Aseshmee Kumar (daughter) and Yamal Kumar (son) at their home in Samabula, Suva, on November 19, 2018. Photo: Simione Haravanua
Hon. Kumar added that the constructive collaboration between the two Ministers would further improve the bilateral relations between the two countries by encouraging trade and investment in Fiji, creating employment opportunities and improving the livelihoods of all Fijians. The 140th IPU Assembly and Related Meetings is the Forum for Parliamentarians across the world to discuss and make a practical contribution to meet humanity for a world in which democracy, peace, stability and prosperity reign.
MINISTER PREMILA KUMAR AT THE INTERNATIONAL WOMEN'S DAY CELEBRATIONS
Ladies and Gentlemen, A very good day to you all. It is indeed an honour to be invited as the Chief Guest to this very important event. But it's an even greater honor to be here amongst so many accomplished women. Whether you are here in your capacity as a foreign diplomat, as a Special Administrator, or media personnel – I know today we all have different stories to share. Ladies and Gentlemen, International Women's Day has over the years assumed a global dimension. It has become an avenue to look back on how far we've come as women, as well as look ahead and call for change. Far too often we forget the extraordinary role women have played from the beginning of time to shape our families, communities and countries. 2021 marks the 110th anniversary of the first International Women's Day born out of women's campaign for shorter working hours, better pay and the right to vote. The United Nations (UN) embarked on celebrating International Women's Year in 1975. It is an official holiday in 27 countries, with thousands of events being held worldwide to celebrate women. This year's theme "Women in leadership: Achieving an equal future in a COVID-19 world" is the very embodiment of timeless struggles of every day women. The theme also reminds us of the thousands, if not millions, of women who have been at the forefront of the COVID-19 pandemic. Whether as frontliners or leaders, women have played an extremely essential role in the global community. Our health professionals, seafarers, border security, hoteliers – they have all, one way or another, helped us, as a nation to remain COVID-contained – ahead of many other developed nations. Ladies and Gentlemen, Local Governments world over have played an integral role in responding to COVID 19, and women leaders within local government have been central to that response. As you know, just a few days ago Fiji received the first batch our most valuable and anticipated commodity – the AstraZeneca vaccines. If you look at the pictures online, you'll see the many women standing shoulder-to-shoulder with the Hon. Prime Minister. As a woman, that was definitely a proud moment.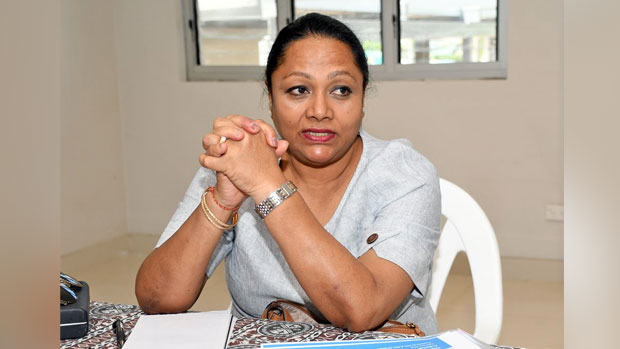 PC CREDIT: Minister for Industry, Trade and Tourism, Premila Kumar
[Photo:Fijian Government]
Ladies and Gentlemen, The Markets for Change Fiji project partners would like to highlight the key role that women in leadership in local government, markets and national government play in response. I am sure you are all eager to listen to our panellists this morning and hear their journey with the Municipal Councils and how they have all been able to influence decisions and planning at Municipal level in their various capacities. Ladies and Gentlemen, According to UN statistics, data from 133 countries shows that women constitute 2.18 million (36 per cent) of elected members in local deliberative bodies. Only two countries have reached 50 per cent, and an additional 18 countries have more than 40 per cent women in local government. Today, we recognise women leaders at all levels and we have some amazing leaders in our local market vendor associations. They have stood strong together with the municipal councils in ensuring our markets are safe spaces, to continue supporting local economic development in the face of COVID-19. They continued to advocate and play an important role in planning and decision making for their members. And our markets remained open for economic and food security purposes throughout these trying times. Ladies and Gentlemen, in 2019, my Ministry appointed Teams of 19 Special Administrators (SAs) of which 7 are women. One was appointed as Chairperson for the team of SAs. She is the SA Chair for Lautoka/Ba Town Councils. These are successful business women with vast experience in high level governance, project management, finance management, corporate services, SME mentoring, human resource development and legal expertise. I'm happy to say the appointment saw an increase in the number of women in leadership in Local Government compared to past years. Ladies and Gentlemen, You will also be happy to know we have more women appointed as Chief Executive Officers (CEOs) of the Municipal Councils. As of today, three women were appointed as CEOs for Nasinu/Nausori Town Councils, Ba Town Council and Savusavu Town Council. Each of these women are exceptional. It is worth noting that the total number of women in managerial and directorship levels at the 13 Municipal Councils against the total number of managers/directors stands at 28 out of 66. However, the number of women in leadership is still noteworthy and I am sure we'll have more in years to come. Looking at our Market Vendors Associations, we have a significant number of women as Presidents – 9 women of the total of 12 – more women than men! Ladies and Gentlemen, balanced political participation and power-sharing between women and men in decision-making is an internationally agreed target set in the Beijing Declaration and Platform for Action. Most countries in the world are yet to achieve gender balance, and few have set or met ambitious targets for gender parity. Women face several obstacles to participating in political setting. Structural barriers through discriminatory laws, social norms and institutions still limit the option to run for office. Capacity gaps mean women are less likely than men to have access to education, contacts and resources needed to become effective leaders. Individual women have overcome these obstacles with great acclaim, and often to the benefit of society at large. But for women as a whole, the playing field needs to be level. I am sure the Panellist will share their journey as women, as mothers, as wives and as leaders, and we can all take something from it. Ladies and Gentlemen, I would like to give a special thanks to the Australian Government for hosting the International Women's Day today. Your continuous support of the Fiji Government is sincerely acknowledged and appreciated. Thank you, Excellency Feakes for being a wonderful host. I would like to also acknowledge UN Women for their partnership and the great work you do in empowering women in the Pacific. You are making a difference, however big or small, and it doesn't go unnoticed. Ladies and Gentlemen, with those few words, I wish you all a happy International Women's Day. I look forward to today's discussions.
Investment brings in more than 284 million U.S. dollars in Fiji's 2020/2021 financial year
Direct foreign and local investments have generated 613 million Fijian dollars ( about 284.5 million U.S. dollars) for Fiji's economy from August 2018 to May 2019. Announcing this on Friday, Fiji's Minister for Industry,Trade and Tourism Premila Kumar said that 87 projects were set up by foreign investors while 47 others were set up by local investors. She said that the two areas where most of the investments were carried out are the service sector including travel agencies, hotel sectors, hair and beauty salon as well as the wholesale and retail sectors. It is encouraging to see local and foreign investors have confidence in the Fijian economy and is hopeful the stable policies will continue to attract more investors, she said. She also said recently that a total of 277 Chinese investment projects in Fiji were successfully implemented worth about 2.36 billion Fijian dollars (about 1.09 billion U.S. dollars) over the last five years.
Fiji calls for a new Pacific trade pact
The Fiji government says the Pacific needs a new trade agreement to boost economic growth for its island states. Addressing the Pacific ACP Forum Trade Ministers meeting in Suva this week, chair Premila Kumar said for too long the Pacific has been "surviving" the various challenges in the wake of global trade uncertainties. The meeting's theme is "Pacific Trading Nations: from Surviving to Thriving" and Ms Kumar said although globalisation and trade present new opportunities, the region is struggling to compete on a global scale.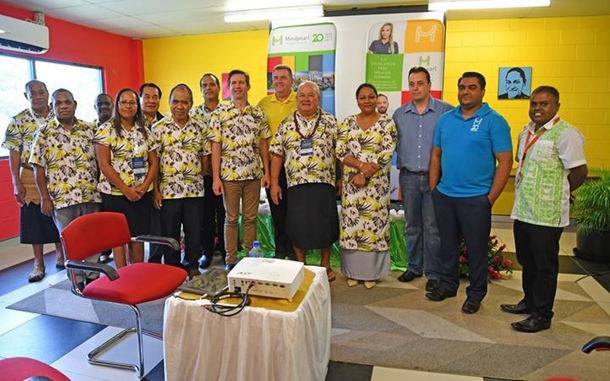 PC CREDIT: Pacific trade ministers and officials in Suva. Photo: Facebook/Fiji Govt
Pacific trade ministers and officials in Suva. Photo: Facebook/Fiji Govt "Despite challenges linked to changing climate, frayed international markets and threats to the multilateral trading system, let us tap into our cultural knowledge and solidarity to design trade pathways for Pacific trading nations to transition from surviving to thriving," she said. Premila Kumar, who is also Fiji's Trade Minister, said in order to fully exploit the economic opportunities provided by international trade, the Pacific needed to enter in the realm of thriving. The theme, she said, echoed the Forum Leaders' aspirations for the region - "peace, harmony, security, social inclusion, and prosperity, so that all Pacific people can lead free, healthy, and productive lives". "We last met in 2014 and much has changed since," she said. "Since 2015, the Pacific ACP region has had a cyclone every year and other disasters including droughts and floods during the 2017 El Niño period. "The effects of climate change are negatively impacting our economies, and private sector including micro, small and medium enterprises."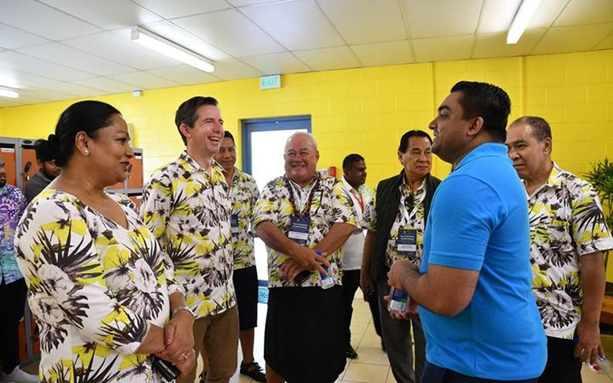 PC CREDIT: Chair of the Pacific ACP Trade Ministers meeting,
Premila Kumar, left with delegates in Suva. Photo: Facebook/Fiji Govt
Ms Kumar urged members to build resilient trading infrastructure that would enable quick business recovery after any natural disaster. She said the current trends on trade agreements led to sub-regionalism, creating multiple pockets of trading blocs instead of integrating Pacific ACP states. Ms Kumar said the global trading environment was unstable. "The primary victim is the credibility of the World Trade Organization and established multilateral trading systems." "The main concern for us is the implications of the lack of progress on fisheries subsidy negotiations to deliver sustainable development goals." Ms Kumar urged members to advocate strongly and collectively engage with like-minded countries to secure a common position and build coalitions to ensure that the Pacific's interests were not compromised.
CREATE OPPORTUNITIES FOR WOMEN: MINISTER PREMILA KUMAR
"One of the major impediments that women face is lack of access to finance." This was highlighted by the Minister for Industry, Trade, Tourism, Local Government, Housing and Community Development, Hon. Premila Kumar while speaking on "Women Leadership in Commerce" hosted by the Fiji Chamber of Commerce and Industry this morning at the Grand Pacific Hotel. "The 2018 Asian Development Bank (ADB) research states that 36 percent of women have to borrow money from the Fiji National Provident Fund to start a business compared to 44 percent of the men who start off their business with their savings," Minister Kumar said. Minister Kumar added the report also stated women faced a lot of challenges when it came to obtaining business license, "and I am glad to note that with 2020 things have changed in how we used to issue our business licenses with only two requirements as opposed to eight previously". "We need to have political will because without it we cannot change and bring about equality, and with this current Government, a number of changes have come about where women can actually benefit from policy changes, process changes and just have the confidence that has been created for women to do as they see fit." Minister Kumar said the ADB report talks about the nature of business for women where they are being engaged in sectors such as food industry, clinic services, information and communications technology, and accounting among others. "For the first time in Fiji we are recognizing home-based business which means that more women can now be involved in operating business from home while looking after their family," she added. FijiCare chairman, Mr Avi Raju said the lack of women in leadership roles in commerce is a global issue, however, according to statistics women have greater aptitude of running businesses. "By not engaging or supporting women into leadership roles you are taking away 50 percent of the talent pool, which is very less," he added. "In a country like Fiji we should have a lot more encouragement and support for women in the business world because we need to leverage on every bit of talent we have".
Playing field needs to be level for women – MP Kumar
For women as a whole, the playing field needs to be level, says Fiji's Local Government Minister Premila Kumar. Speaking at the International Women's Day Celebration at the Australian High Commission in Suva yesterday, the Minister said women faced several obstacles to participate in political settings. "Structural barriers through discriminatory laws, social norms and institutions still limit the option to run for office," Mrs Kumar said. "Capacity gaps mean women are less likely than men to have access to education, contacts and resources to become effective leaders." Mrs Kumar revealed that the Ministry of Local Government was looking to appoint more women into leadership roles in the coming years. "It is worth noting that the total number of women in managerial and directorship levels at the 13 municipal councils against the total number of managers and directors stands at 28 out of 66, this number is still noteworthy and I'm sure we'll have more in the years to come." She said three women were holding the posts of CEO for the Nasinu/Nausori Town Councils, Ba Town Councils and Savusavu Town Council
Premila Kumar should back her broad statements with evidence, and not just shame women for being involved in prostitution – FWCC
he Fiji Women's Crisis Centre has called on the Minister for Local Government, Premila Kumar to have some respect and be more considerate while making public statements after Kumar said that she has been informed that prostitution has surfaced in the Public Rental Board flats. FWCC Coordinator, Shamima Ali says the Minister should back her broad public statements with evidence and data, and not just shame women for being involved in prostitution. Ali says these are wild allegations and can have devastating impacts on women who are already marginalized and live in the low-income flats. She says it would have been appropriate for the Minister to understand the complexity of the problem, visit the women living in the area and raise awareness, instead of grandstanding in the media. Ali says now that the issue has garnered public attention, women living in the area face the risks of being targeted, blamed, abused, humiliated, vilified or physically attacked. The Women's Crisis Centre Coordinator says Premila Kumar should understand that in most cases, prostitution is not a conscious and calculated choice. Ali says most women who become prostitutes do so because they were forced or coerced by a man, or, when it is an independent decision, it is generally the result of extreme poverty and lack of opportunity, or of serious underlying problems, such as drug addiction or trauma. She also says the Minister should first understand that prostitution is a form of exploitation of women and male dominance over women, resulting from the existing patriarchal societal order. Ali says that is where the Minister should divert her attention to – understanding the root cause of the problem and not create unnecessary panic and fear. She has urged national leaders to understand the implications their public statements could have on the lives of those who are already vulnerable in our society. We have sent the statement to Minister for Local Government, Premila Kumar. She says she will comment later. Hon Premila Kumar, Minister for Industry, Trade, Tourism, Local Government, Housing and Community Development Honourable Members of Parliament I join the Hon. Prime Minister and colleagues in congratulating you, Madam Speaker, on your re-election to the very crucial position of the Speaker of this august House. I also wish to congratulate the Hon Prime Minister for ably leading FijiFirst for another term in Parliament. Madam Speaker, I feel humbled and very privileged to be part of this Parliament. I deeply acknowledge this opportunity given to me by the Honourable Prime Minister and leader of the FijiFirst Party. It is my pledge that I will serve this Government with dignity, dedication and honesty for the betterment of all our citizens. Madam Speaker, I am pleased to be part of the 10 women Parliamentarians and note that this is the best representation of women in Parliament at any point in time in Fijian history. And more importantly, we have a distinguished lady as the Speaker of the House. This is a cause for celebration and I am sure our presence will inspire and encourage more women to take up leadership roles in their respective field of work. Madam Speaker, I joined FijiFirst because of its proven track record to deliver meaningful change to its people. It is a fact that FijiFirst Government under the leadership of our Hon. Prime Minister has achieved more for all Fijians than any other Government in Fiji's history. I say this with conviction because I have worked as a civil servant under other Governments. We cannot build a nation based on racial divide, provincialism and religious chauvinism. Madam Speaker, my passion to serve Fiji and its people and the desire to play a more instrumental role in national affairs comes from FijiFirst's mission, policies and initiatives to address important issues such as social justice, equal citizenry, a voice for the poor, disable and disadvantaged – to make a better Fiji for all and to ensure that no Fijian is left behind. Madam Speaker, I am committed to implement the FijiFirst Party's manifesto and the policies to make Fiji a prosperous, progressive, tolerant and modern society where every Fiji citizen enjoys equal rights and opportunities to succeed in life and live in peace and harmony. Madam speaker, we can differ in ideologies and thought but let us get way from race, hate or religious vilification and work towards the betterment of Fiji, as a unified nation. As members of this august House, it is upon us to demonstrate maturity in our thinking, even if there are difference of opinions. It is our responsibility to ensure that we provide the correct information through this medium. Madam Speaker, a strong economy is predicated on confidence. This confidence can only be inculcated if the country provides stability and security, which will then drive the locals to invest and grow their businesses. Confidence by local private sector is a very strong signal and stimulator of foreign investment. The FijiFirst Government has provided that confidence. Madam Speaker, His Excellency, the President called on the Members of Parliament to work together to advance the national interest, reminding us that our first duty – above all others – is to keep the trust and confidence of those who believed in us. We represent Fijians – our power comes from their support – and I pledge to them my fullest dedication and service. Madam Speaker, the leadership of the Hon. Prime Minister has seen Fiji progress leaps and bounds. This is not something that we just say, it is supported by statistics. The consistent, stable and pro-growth policies and initiatives have led Fiji to 9 consecutive years of economic growth. Unemployment rate has been reduced to 4.5%, which is the lowest in 20 years. We have the lowest tax rates in Fiji's history, all Fijians have access to education, 90% of the population have access to electricity. For the first time, Fiji is now considered to be an upper middle income country with per capita income of around $12,000, an important sign that all Fijians are benefitting from FijiFirst policies. Madam Speaker, for the nation to maintain the upward trajectory, the FijiFirst Government's vision is to continue to build on the work that has been done and to provide new and innovative policies and initiatives. As the Minister for Industry, Trade, Tourism, Local Government, Housing and Community Development, I intend to continue building on the impressive and considerable achievements of my predecessors, in order to increase investments, grow the Fijian economy and create the jobs that we all know are needed, especially for our young people. Madam Speaker, I am determined to make sure that more and more Fijians are included in and benefit from the growth of our nation's economy. I believe in empowering grassroots communities and encouraging rural development to bring more people into the mainstream economy. I also believe that young Fijians, who are our future, need the right support and boost to harness their talents and ambitions. And we will continue to leverage our location in the region to explore the untapped trade and investment potentials and opportunities. As part of the Fijian Government's initiative to stimulate employment and encourage young Fijians to become job creators rather than job seekers, the Government introduced the Young Entrepreneurship Scheme (YES). The YES is a unique initiative in itself as it is fully driven by the private sector. YES, since its inception, has attracted interest of young, budding entrepreneurs from all sectors. Through consultations and feedback received, YES will now also be open to those who are non-graduates. The eligibility age has increased to 40 years and grant amount to $30,000. I encourage our youth to take advantage of this programme. Madam Speaker, on the subject of policies that work, the fact that the tourism industry is reaching $2 billion, as mentioned by Hon. Gavoka, is entirely due to the forward-looking policies of the FijiFirst Government. This has seen the industry reach its revenue targets well in advance of projections in our tourism development plan, known as Fijian Tourism 2021. Madam Speaker, the FijiFirst Government recognises that we are an Island nation with limited resources and in order to grow tourism, we need to focus on sustainability and quality rather than quantity. Service charges, as suggested by Hon Gavoka, by tourism operators in some countries, is a band-aid solution for poor pay and working conditions of tourism workers in those countries. The Fijian tourism industry has addressed the issue of employee welfare directly, and our workers are well looked after. Madam Speaker, the Hon Member has this concept all wrong. The experience of other countries show that implementation of service charges does not guarantee improvement in service delivery but becomes a burden on the industry making it uncompetitive. Madam Speaker, the FijiFirst Government's vision is to implement policies to grow our tourism industry and not suffocate it with poorly designed policies. Madam Speaker, the Opposition is critical of TELS programme. Let me tell them that in the past there was no option given by the state to allow parents to send their children to universities or tertiary institutions. One had to be born in a rich family or an influential family to get a scholarship, which was based on race and provincialism, or parents had to draw their FNPF. Madam speaker, TELS is not compulsory but allows Fijian youths to access tertiary education who don't qualify for scholarship and have no funds. In the past, these youths would have missed out because of financial constraints, but now through TELS they are able to get tertiary education. How is TELS a burden, when it enables youth to obtain tertiary education? TELS is the most sustainable way of educating youths. They only start paying this loan once they are employed. Removal of TELS would either mean free university for all, which the Government cannot afford or going back to old days where parents had to take loan or withdraw their FNPF. There are only few countries in the world that provide free university education, where citizens in these countries pay high tax. The Fijian Government has created incentives for accelerated repayment of TELS. Early loan repayments are now heavily incentivised, giving TELS recipients the opportunity to have significant portion of their student debt paid off by Government. Madam Speaker, moving on, with my other portfolios, I will ensure that Local Government, as well as, the Housing and Community Development areas of my work are more service oriented and become more efficient. Madam Speaker, I have realised that becoming a politician requires great commitment to serve the people and my journey towards becoming a politician started when I worked as a consumer advocate. My love for politics came when I realised that it was the key to changing how I saw things and how I can make a difference. In this job, I interacted with people to solve their problems and attended to their needs. Of course, being a teacher and teacher trainer also kept me in touch with the people and as trade and investment facilitator it kept me in touch with the private sector. However, during the election campaign, it took me to the days almost three decades ago when I watched my father Late Mr Ram Karan campaigning with the leaders of his time. He used to make sheds for campaigns and offered his premises to the politicians he supported. My dad was a kava dealer—a business that my youngest brother, Sunil Karan continues to do. My father knew many people both on the two main islands and on the outer islands. I still remember in those days he used to visit Gau Island quite regularly as he was connected to the farmers in Qarani village. He bought kava from them and whenever they visited Suva they stayed at our home. He had then assisted people on the island, particularly in Qarani village and I remember two of Uncle Eroni's children from the village stayed at our home and attended high school for a few years. My late father and my late mother – Mrs Ram Karan were both social workers. They played a big part in shaping my thinking and perhaps moulded me to serve the community and become a politician. My late mum has largely contributed to the building of a Mandir and Hall for residents living around Bureta Street. She worked tirelessly with women's groups until her demise three years ago. Today, I pay tribute to my parents for the values they have instilled in me to become the person I am. My siblings, I being the eldest, have always supported me. My youngest brother who has continued with and expanded my father's business supported me during my campaign. I thank him and all my siblings including Usha G- Fella for their assistance. Madam Speaker, let me now focus on my family. My husband, Jaindra has been my rock. He always supported me in my career and has fully backed my decision to enter politics. Without his support, I will not be here. My three children—Yamal, Eshmee and Shaman have always been steadfast in their support to me. I thank my family for the encouragement all along. Madam Speaker, relatives and friends play an important role in everyone's life. I am very fortunate to have friends and family who have stood by me – their votes did count. There were also people unknown to me from all over Fiji who had come forward to support me and I wish to thank them most sincerely. Madam Speaker to conclude I wish to echo the words of His Excellency, the President, during the opening of Parliament "Unfortunately, elections are also about differences, because each party seeks to distinguish itself from the other. But now that the campaigning is done, we must come together to govern for the benefit of all the people. There will be disagreements, of course, but we are civilised people, and we can manage those disagreements with civility and respect, keeping before us the ideal that we are elected to solve problems and improve life for every Fijian". To my colleagues and Honourable Members of this Parliament, we must remind ourselves that we all have obligations to move this country forward and build a nation that our children and grandchildren will be proud of.
Market Vendors Need To Wear Face Masks Properly, Not As Mouth Guards- Kumar
The Ministry of Local Government wishes to reiterate that municipal market vendors around the country need to wear their "face masks" properly and in a correct manner. With a Nausori market vendor testing positive for COVID-19 as one of the nine new cases announced by the Health Authorities on Wednesday, Minister for Local Government, Housing and Community Development, Premila Kumar, stressed that the Ministry is concerned that some market vendors still did not know the correct way of wearing face-masks. "Market vendors should cover their faces properly with the face masks and not use them as mouth guards. Often we see their masks do not cover their mouths," Minister Kumar stated. She stated that market vendors also have a responsibility towards ensuring that COVID-19 safety measures are put to action for the safety of themselves and the public at large. It's important that vendors should refuse to sell their produce to anyone not wearing the mask or if the mask does not cover the nose as well. Similarly, consumers should refuse to buy from a vendor who is using the mask as a mouth guard or on their forehead or below the chin. "The safety of the markets around all municipalities depends on the staff and the vendors operating in it. Market vendors are also vulnerable. They come in contact with other Fijians daily from all walks of life and it is imperative they stay protected and for the safety of others around them," Minister Kumar stated. The Minister further emphasised that market vendors need to take this matter seriously and if need be, they should wear double-masks for extra protection. "We are fighting a crisis we have not seen before and we need every Fijian to play their part and follow simple life saving measures that our Health Authorities have announced. We cannot be complacent towards this virus as it is a matter of life and death," the Minister stated. Meanwhile, all councils have operationalized mini markets and main markets with strict COVID safe measures. However, Fijians are encouraged to access the mini and satellite markets as much as possible within their locality to prevent unnecessary travel and overcrowding at the main markets. "We request all vendors to keep the markets clean at all times. Vendors and anyone entering markets should have downloaded the careFIJI app and keep the Bluetooth on at all times for tracing any local transmission of the virus. It is also important to use hand sanitizers and practice social distancing of 2 meters from each other," Minister Kumar said.
Premila Kumar Chief Executive Consumers Council of Fiji
remila Kumar's biggest achievements include convincing the Fiji Government to set up a simple, efficient and affordable Consumer Complaints Compensation Tribunal. Her unrelenting lobbying on price control successfully promoted Fiji to host the 34th ISO/COPOLCO Conference for the first time in the Pacific region, setting up free Debt Management and Consumer Credit Advisory Services to assist consumers struggling with indebtedness. She was also instrumental in the Council's ongoing contribution to make Fijian consumers healthier by forming the National Alliance for Healthy Living. Premila was awarded the 'Executive Woman of the Year Award' in 2015 by Women in Business and also the Fiji Times Award for the 'Most Influential Woman of the Year' 2010.
Acting Commissioner Wang Dong meets Hon. Premila Kumar, Minister for Industry, Trade, Tourism of Fiji
On April 23, 2019, Acting Commissioner Wang Dong met with Hon. Premila Kumar, Minister for Industry, Trade, Tourism (MITT) , Local Government, Housing and Community Development of Fiji at the Commissioner's Office.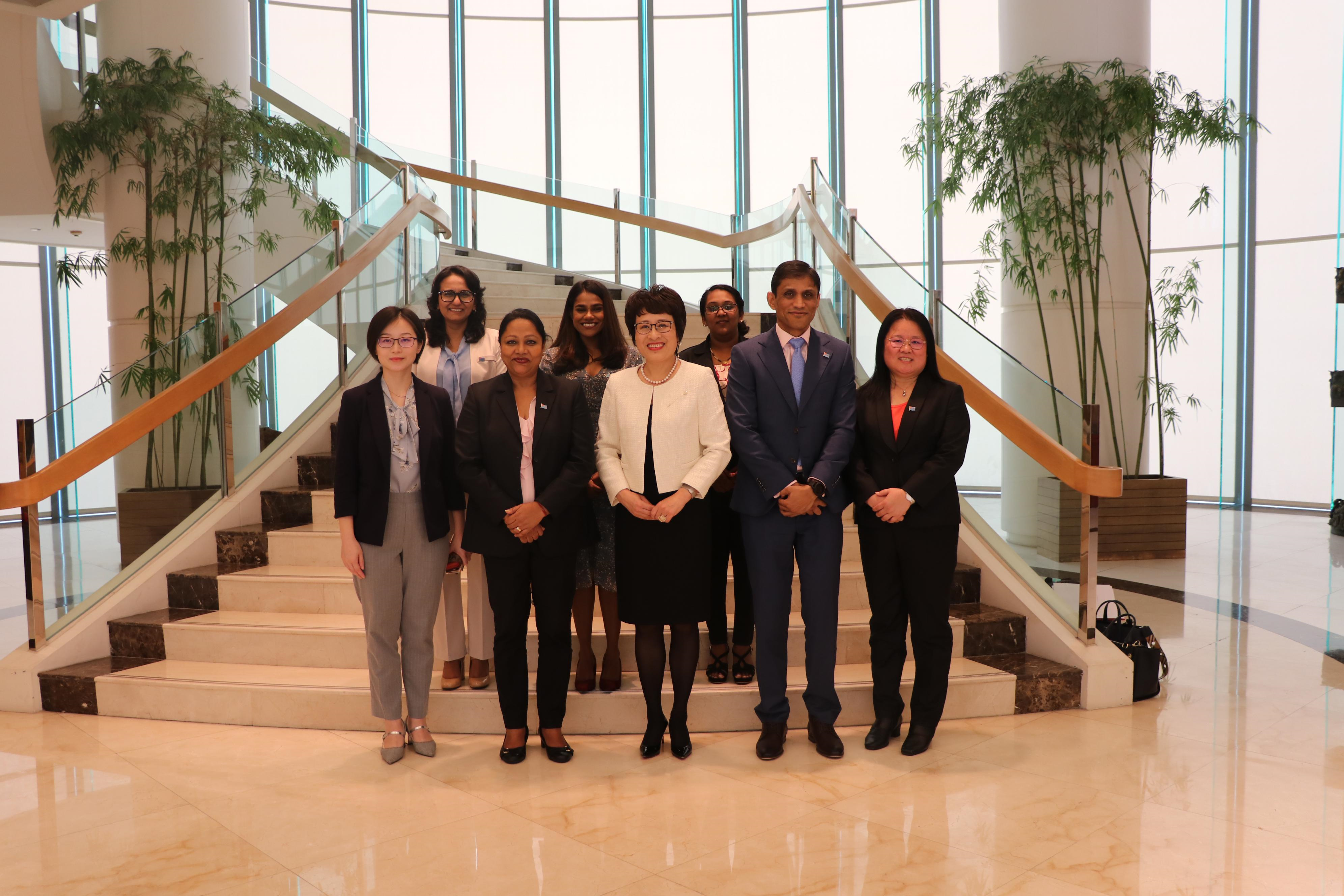 On behalf of Commissioner Shen Beili, Wang welcomed Kumar's visit to Macao SAR, and expressed congratulations to the founding of Macao Fiji Chamber of Commerce. She spoke highly of the current China-Fiji relations, briefed the Minister on the great achievements made since Macao's return to China in the past 20 years. Wang said that with the Belt and Road Initiative entering a new stage of high quality development, would embrace an even brighter the development of the Guangdong-HongKong-Macao Greater Bay Area, and the construction of Macao's "One Center, One Platform", Macao's external exchange and cooperation would embrace an even brighter prospect. She hoped that the Fijian side could take the opportunity of the establishment of Macao Fiji Chamber of Commerce, to continuously broaden the friendly exchange and cooperation between Macao SAR and Fiji. Kumar thanked the hospitality of the Commissioner's Office, and highly valued the successful implementation of the "one country, two systems" principle in Macao SAR. She stressed that the Fijian side attached much importance to close cooperation with China under the framework of the Belt and Road Initiative, and she would attend the Second Round of the Belt and Road Forum for International Cooperation later in Beijing. She said that Fiji also paid attention to the opportunities brought by the Guangdong-HongKong-Macao Greater Bay Area, and expected to learn the experience from Macao, to deepen the practical cooperation in the areas like business, investment, tourism and so on between the two sides.