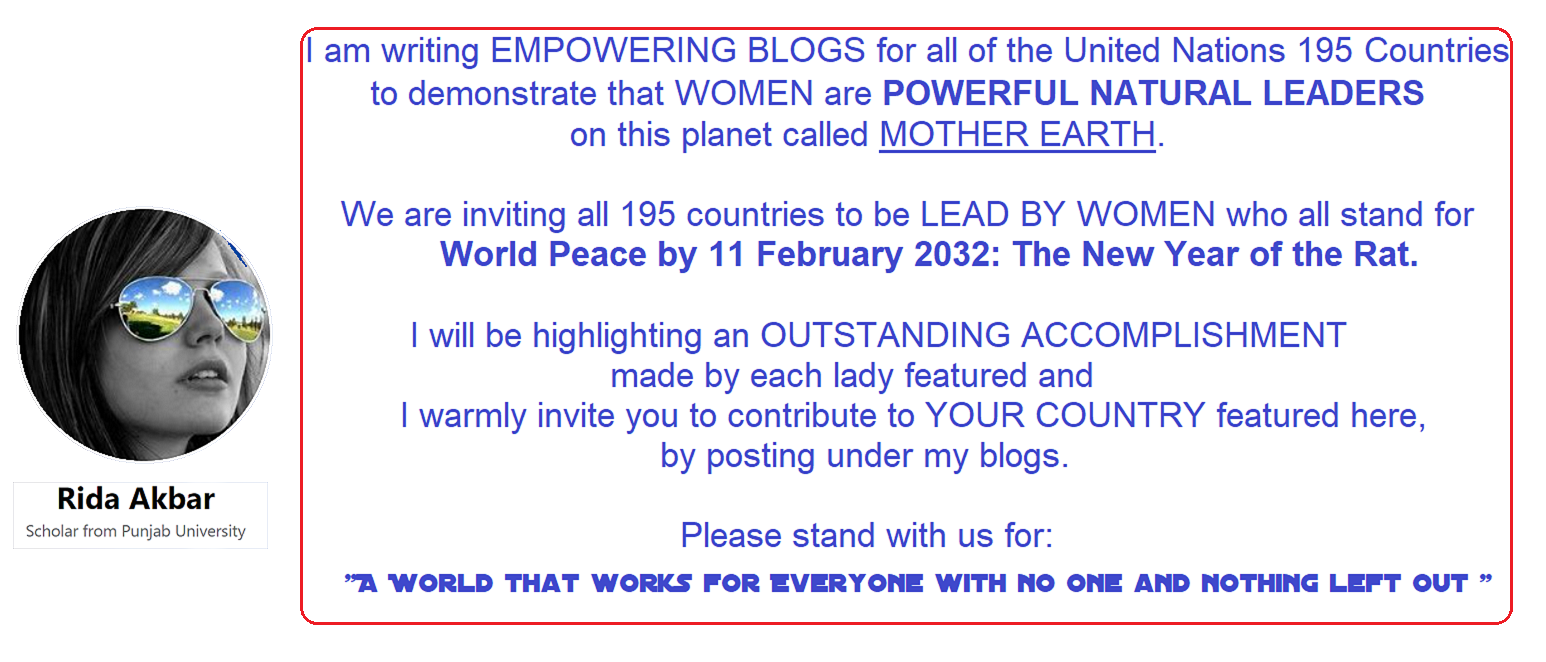 Mrs. Kim Simplis Barrow is the wife of Prime Minister of Belize, the Right Honorable Dean Barrow and mother to her only child, Salima Barrow. Mrs. Barrow is Belize's Special Envoy for Women and Children and the founder and director of one of Belize's most acclaimed charity organisations, the "Lifeline Foundation," which strives to improve the quality of life for the children of Belize. She started the Foundation after transitioning from a distinguished career in both the domestic and international tourism industry. In the vitally important role as Executive Director for the Belize Tourism Industry, she made numerous invaluable contributions to the strategic development as well as the implementation of the long term roadmap for Belize's tourism industry.  Using her international contacts and experience she facilitated valuable partnerships that have greatly enhanced and benefited the growth and development of the tourism industry.  She was the first to coordinate national communications among the various stakeholders in the tourism industry by launching a magazine called "Tourism Voice."  Prior to this position, she served as Marketing Director for the popular Fiesta Inn Hotel properties in Mazatlan, Cozumel and Belize.  In September of 2008, Mrs. Simplis Barrow was appointed by Special Olympics International as a Global Ambassador for the Special Olympics movement, joining the ranks of well known international personalities like Her Serene Highness The Princess of Monaco Charlene Wittstock and Vanessa Williams.    This is the first such honour accorded to a Belizean. That same year she was designated by the government as Belize's Special Envoy for Women and Children. In 2015, Mrs. Simplis Barrow was also named Goodwill Ambassador for the Commonwealth Youth Gender and Equality Network (CYGEN) by the Royal Commonwealth Society. Being appointed as the Global Ambassador for Special Olympics and Special Envoy for Children and Women were natural fits for Mrs. Simplis Barrow, who has worked tirelessly and passionately for many years as a community activist and advocate for the rights of children.  Her passion is exemplified by her strong commitment and dedication to these special platforms and to Lifeline Foundation, which in a small economy still raises tens of thousands of dollars annually to aid disenfranchised children.  Her Foundation has championed many causes, but her primary focuses have been on children living with HIV/AIDS, support to children outside of familial care settings and nutrition programs for children.  As Special Envoy for Women and Children, Mrs. Barrow is the Belizean champion for children, undertaking projects big and small and working primarily in collaboration with the Ministries of Health and Human Development, the National Committee for Families and Children and local non-government organisations in advocating for the passage of legislation and the development of social policies and programmes that promote and protect children's wellbeing.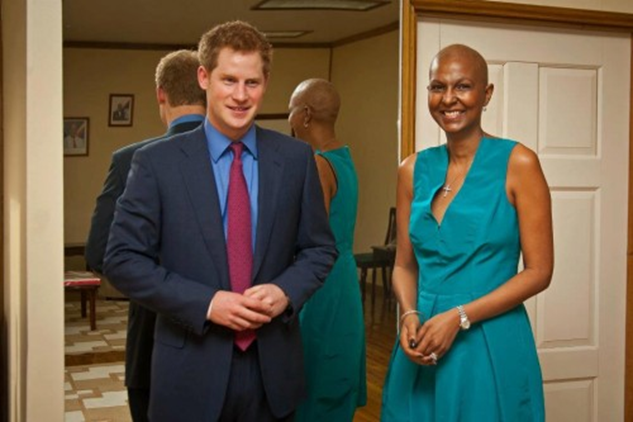 PC CREDIT: Photographed by JC Cuellar – www.jccuellar.com
Over the past 8 years Mrs. Simplis Barrow has been very successful in putting the subject of the commercial sexual exploitation of children squarely in the domain of public discourse and action. She has hosted national conferences to raise awareness on the subject and successfully advocated for the passage of legislation on the commercial sexual exploitation of children and human trafficking as well as the passage of amendments to the criminal code for stiffer penalties for all perpetrators of sexual violence against children. In 2013 Mrs. Simplis Barrow embarked on a public education campaign titled "My Body is Precious" that seeks to empower children and adolescents with information on sexual abuse and exploitation. She has co-author two books as a part of the campaign. The first was a child friendly book on sexual abuse prevention that targets 6 to 10 year olds. This book was launched in April, 2013 and resulted in a countrywide tour that included the dramatization of the book and a song. Animated videos of the My Body is Precious books were later produced in English, Maya and Garifuna and were launched in 2015. The second book targets adolescent girls and was distributed at a countrywide Girl Empowerment speaking tour that was launched in early 2014. Mrs. Simplis Barrow expanded her call to end sexual abuse and exploitation against children to include all forms of violence against. A National Stakeholder Conference to End Violence Against Children was held in November 2013 that resulted in a roadmap that will chart the way for a comprehensive, coordinated and multi-sectorial response to violence against Belizean children and adolescents. In early 2013, Mrs. Simplis Barrow initiated the construction of two much needed facilities designed to improve the lives of some of Belize's most vulnerable children. The first of these facilities is The Inspiration Center, which opened its doors in March, 2014 and now provides integrated care services to poor children with disabilities. The other facility is a Paediatric Intensive Care Wing at the national referral hospital which was completed in October 2015. The construction of both of these multi-million dollar projects were financed by Mrs. Simplis Barrow's local and international fundraising efforts. She has managed to inspire and mobilise the general public in Belize to donate to these causes though her Inspiration Telethons, the first of which raised a million dollars in one day for the Inspiration Center. Both the Inspiration Centre and the Paediatric Intensive Care Wing are the only one of their kind in the country. In her direct work with civil society, Mrs. Simplis Barrow co-sponsored a Leadership Conference for Youth in conjunction with the Petter's Research Institute directed by the world renowned Duke University Professor, Dr. Arlie Petters, to develop the new generation of Belizean Leaders. She has also served as a Director for the Liberty Children's Home, a member of the Belize Humane Society and the Development Committee for Hand in Hand Ministries, an organization dedicated to building low income housing. Mrs. Kim Simplis Barrow was diagnosed with stage 3 breast cancer in October 2011. Instead of withdrawing and privately coping with her illness she parlayed the fight for her life into an incredibly successful campaign to increase public awareness on cancer and reduce stigma and discrimination by going public. During this time, Mrs. Barrow worked closely with the Belize Cancer Society to increase cancer awareness among the local population by hosting cancer forums and talking about her own diagnosis. Many people have professed undergoing cancer screenings as a result of her public struggle and the strength she showed in her fight against cancer. In October, 2013, which was observed as Breast Cancer Awareness Month, Mrs. Barrow continued her advocacy with the Paint Belize Pink Campaign. This national awareness campaign was a great success as numerous businesses and government offices mounted large pink ribbons on their buildings to bring heightened attention to breast cancer and the message that early detection saves lives. Individuals and households also joined by lighting pink candles in honor of those who lost their lives, lighting the outside of their homes with pink bulbs in a show of solidarity with persons still battling cancer and wearing pink in celebration the survivors. When she lost her hair during chemotherapy, the students of the University of Belize held a "Baldmiration Campaign" and many shaved their own heads in solidarity. Throughout her treatment, she never discontinued her advocacy efforts and activities on behalf of Belize's children and counts 2011 as one of her most successful years. Mrs. Kim Simplis Barrow's biggest international undertaking was the First Ladies Global Call to Action Conference to sustainably strengthen womens' and girls' financial health. The side event at the 69th United Nation's General Assembly brought together influential, transformational women leader and provided a unique opportunity for partners to chart a progressive way forward on behalf of our women and girls. Prior to the UN side event, Mrs. Simplis Barrow hosted a National Call to Action Conference on Women and Girls' Financial Health in Belize on August 29th, 2014, focusing on the situation of women entrepreneurs throughout the country. The event was an information gathering exercise to create the foundation upon which an economic empowerment program to provide technical and financial support to women entrepreneurs is being developed. This event was held under the 20,000 STRONG Women's Empowerment Campaign, which was launched in 2014 with a national rally. Other 20,000 STRONG activities included a countrywide consultation to identify the challenges and opportunities of women entrepreneurs, the MILESTONE Photography Exhibit and Weekly social media features on women trailblazers. Mrs. Simplis Barrow holds a Master's Degree in International Business from Florida International University and a second Master's in Hospitality Management from the same University. She received her Bachelor's Degree in Hospitality with a minor in Spanish from the Instituto Technologico de Morelia in Mexico City Today, the Belizean community and the world best know Mrs. Kim Simplis Barrow as the spouse of the former Prime Minister of Belize, the Right Honorable Dean O. Barrow; as the mother of their daughter, Salima Barrow, her only child; and as a woman who wears many hats: activist, advocate, convener, fundraiser and visionary. As her nation's former Special Envoy for Women and Children, she has defended the human rights of all people in Belize and the inclusion of those marginalized because of their poverty, gender, youth or disability.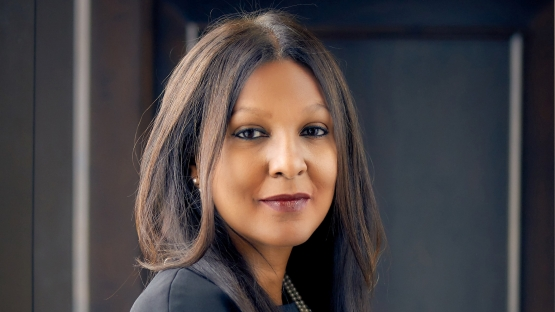 PC CREDIT: (Photo: Special Envoy for Women & Children, Belize)
Her views on gender, equality and justice were largely shaped by her childhood experiences. Her hard-working parents and her strong family network gave her unconditional love and support that imbued her with empathy and respect for others, an awareness of all people's dignity and a sense of community. From an early age she knew that she wanted to help others and that when the time came she would do what she could to give back to her community and her country.
Her beginnings were humble. Kim Simplis grew up in a modest home on High Street in Santa Elena, a small town in the Cayo District of western Belize where everyone knew everyone else and looked out for one another. She played with her five siblings, cousins and other children her own age and spent time with her family. She gained insights from the adults with whom she interacted, particularly older persons in her community who shared their wisdom with her. Her parents both worked to provide for the family. They prioritized education, for both girls and boys. Kim and her sisters and brothers shared equally in the chores and were taught to help inside and outside the house. The mothers of most of Kim's friends were homemakers, but Kim's own mother, Juventina Fernández, worked outside the home, in jobs considered non-traditional for women at that time, including harvesting oranges in an orchard and managing a gas station. Kim came to understand at an early age that women were powerful in their own right and could achieve great things if they chose to harness that power. She learned that gender stereotypes could be shattered by determined women. Mrs. Simplis Barrow completed her formal education at Santa Elena Primary School and at Sacred Heart College, in nearby San Ignacio. She received her bachelor's degree in Hospitality with a minor in Spanish from the Instituto Technológico de Morelia, in Mexico City, and earned two master's degrees, in International Business and Hospitality Management, from Florida International University in the United States. Early in her professional career, Mrs. Simplis Barrow served as marketing director for Fiesta Inn hotel properties in Mexico and Belize. As executive director for the Belize Tourism Industry Association, she made numerous important contributions in areas of strategic development and the implementation of a long-term 'roadmap' for Belizean tourism. She built valuable partnerships that have benefited the industry enormously, and with the launch of a magazine called Tourism Voice for the first time brought together various stakeholders in the industry – businesses, services, associations and investors – as part of a national communication initiative.
Mrs. Simplis Barrow transitioned from a distinguished career in the tourism industry to the not-for-profit sector when she established the Lifeline Foundation, a charity for under-served children, in 2004. To date, the foundation has raised more than US $1.4 million, all of which has gone directly to schools and organizations working to improve the lives of the children of Belize. Recipients of the foundation's assistance have included the Dorothy Menzies Child Care Center, the Liberty Children's Home, Hand in Hand Ministries, the Alliance Against AIDS, the Belize Red Cross Society, the Belize Cancer Society, Friends of Pediatrics-Belize, Special Olympics and Rotary's Gift of Life programme, which provides heart surgery for children with congenital defects. Donations have been used across the country in support of primary-school nutrition programmes, school renovations and improvements, school equipment purchases and programmes for children living in institutional care settings. Under Mrs. Simplis Barrow's steadfast leadership, the Lifeline Foundation today remains committed to its mission and continues to raise tens of thousands of dollars annually to make a real difference in children's lives.
The Call to National Service
In 2008, the Government of Belize appointed Mrs. Simplis Barrow as Special Envoy for Women and Children in recognition of her work on behalf of children through the Lifeline Foundation. She willingly accepted the appointment, seeing it as an opportunity to extend the reach of ongoing efforts for children and to work more directly with women and on their behalf. As Special Envoy, Mrs. Simplis Barrow worked to advance the human rights and well-being of the women and children of Belize by building partnerships to undertake projects large and small. In so doing, she collaborated primarily with the Ministry of Health, the Ministry of Human Development, the National Committee for Families and Children, the National Women's Commission, United Nations organizations, non-governmental organizations and the private sector. She describes her years as Special Envoy, not without challenges, but as a rewarding and humbling experience overall.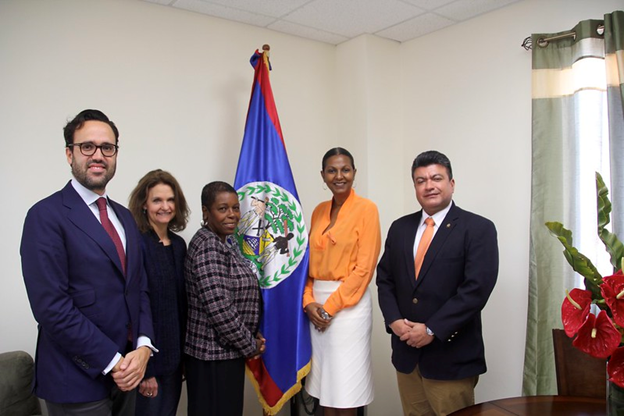 PC CREDIT: (Parliamentary Delegation to Belize, Nov. 2016) Meeting with Mrs. Kim Simplis Barrow, Special Envoy for Women and Children's Rights and spouse of the Prime Minister
Belizean Women in Lead: Meet Kim Simplis-Barrow of The Ellysian
n this series of Belizean Women in Lead, we sit down with Kim Simplis-Barrow. Embodying the modern Belizean woman, Kim has worn many hats: advocate, philanthropist and hotelier. Former First Lady to Belize and Former Special Envoy for Women and Children, she is also the curator behind The Ellysian. Here, she tells us more about her mission to improve the welfare of women in Belize, her vision behind The Ellysian, and more. Our Interview with Kim Simplis-Barrow From working as the Special Envoy for Women and Children to founding the non-profit Lifeline Foundation. Tell us — what drives you every day? I want to be remembered as someone who made an impact on the welfare of Belizean women and children. Who are your role models? I must admit that my mom has been my role model because of her hard work and dedication to seeing us get our education and never giving up on us. I've had others, though, which have been, locally, Nurse Cleopatra White and outstanding educator Sister Caritas; and, internationally, Hilary Clinton and Presidents Michelle Bachelet and Dilma Rousseff. What are the major challenges facing women in Belize today? And how do you think we can work together to overcome them? Without a doubt, two things come to mind: The lack of women in leadership roles and the existence of an archaic patriarchal society. Basically, women aren't included in most decision-making levels of national, business, or political policy making.
Belizean book "My Body is Precious" gets international recognition "My Body is Precious" has received an Honorable Mention in the category "Best Publication" of the ALAS-IDB Early Childhood Awards. These Awards are presented by the Inter-American Development Bank (IDB) and the ALAS Foundation to recognize the commitment of individuals and organizations working in early childhood development in Latin America and the Caribbean. Written by Belizean authors Kim Simplis Barrow and Starla Bradley, "My Body is Precious" provides a basis for talking to children about sexual abuse. Former U.S. Secretary of State Hillary Rodham Clinton, Kinnevik Executive Chairman Cristina Stenbeck, ALAS Foundation President Alejandro Santo Domingo, and IDB President Luis Alberto Moreno presented the distinction as part of the ALAS-IDB Awards Ceremony. The ALAS-IDB Early Childhood Awards recognize innovation, excellence and investments in programs that benefit children younger than six years of age. The recognition given to "My Body is Precious", distinguishes finalists who stand out for their commitment and dedication to early childhood development, whether through their work with vulnerable children or by grappling with issues that are rarely addressed. The recent spate of sexual abuse in the country prompted Kim Barrow to write this book, which targets children of Belize and beyond, including children with disabilities. Belize's Ministry of Human Development reported that, in 2012, the Child Protection Services received 784 cases of child abuse; 292 of these cases were sexual abuse cases. This includes only reported cases as it is estimated that there may be a larger number of unreported cases, especially in Belize's rural areas. "My Body is Precious" reflects Belize's ethnic and cultural diversity. To ensure that the story's important message reaches the largest possible number of children, the authors plan to publish a Spanish version soon and to translate the book into some of the ethnic languages spoken in Belize. The book uses age-appropriate language and makes use of culturally sensitive characters in the story. It can be used as a guide by parents, as well as by schools. About the authors Kim Simplis Barrow is the wife of the Prime Minister of Belize and the Special Envoy for Women and Children. She is also Global Ambassador for Special Olympics International and founder of the Inspiration Center in Belize, the first organization of its kind in Belize to provide therapy and rehabilitation services for children with disabilities. Starla Bradley is a social worker and Program Director at the Ministry of Human Development and Social Transformation. About the Inter-American Development Bank The IDB is the leading source of long-term financing and expertise for sustainable economic, social and institutional development in Latin America and the Caribbean. Its Education Division conducts research, provides technical assistance and finances projects to improve the infrastructure, curriculum and policies of education systems throughout the region. The Bank works in partnership with Latin American and Caribbean countries so that all students in the region may have access to quality education. About ALAS ALAS is a movement created in 2006 by a group of Latin American leaders (artists, intellectuals and entrepreneurs among others) who are interested in promoting proper Early Childhood Development in Latin America and the Caribbean. ALAS was founded as a nonprofit organization in Panama, where its administrative headquarters are still located today. Since then, ALAS has developed several initiatives to promote Early Childhood Development as a priority on presidential agendas in the region. Its aim is to highlight the importance of developing comprehensive health, education and nutrition plans from pregnancy up to age 6.
Kim Simplis Barrow's Reflections, Inspiration and Outlook for the New Year!
The New Year is a time to reflect on a year gone by and make plans and preparations for the upcoming year. One of the greatest blessings of humanity is the ability to recreate our lives, overcome and learn from adversity. Mrs. Kim Simplis Barrow took the nation of Belize through a tsunami of emotions as she battled one of the toughest fight of her life. She brought cancer awareness to the forefront while excelling at her duties as Special Envoy for women and children. Please read her message below as she shares her fight, struggles, fears and successes.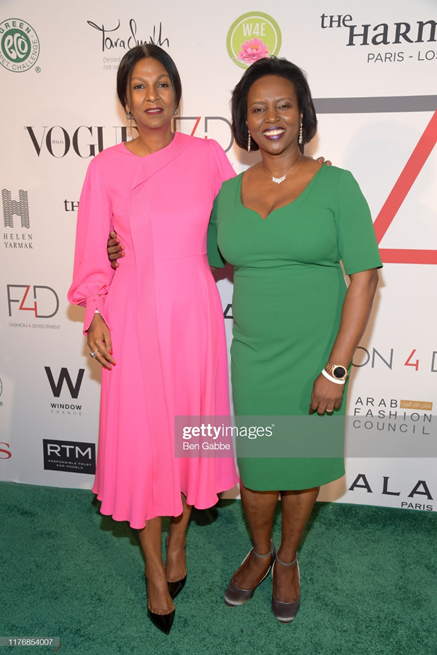 PC CREDIT: NEW YORK, NEW YORK - SEPTEMBER 24: Kim Simplis Barrow and Martine Moïse attend Fashion 4 Development's 9th Annual Official First Ladies Luncheon at The Pierre Hotel on September 24, 2019 in New York City. (Photo by Ben Gabbe/Getty Images for Fashion 4 Development )
Kim Simplis Barrow and daughter Salima Barrow
A YEAR I WILL NEVER FORGET
… by: Kim Simplis Barrow 2012 is coming to an end and for many reasons it is a year I truly don't mind putting behind me. As I sit here reflecting on the year that was, there is no denying that 2012 was a challenging one for me as I spent a great deal of it fighting for my life. I battled cancer the best way I could and just when it seemed that the victory could well be in sight, there was another major struggle to overcome. When I suffered heart failure at the end of May, I couldn't help but ask, "what the hell is going on?" I really needed answers. Answers I really didn't get, but I continued to fight and I also continued to hope and pray and believe. It was a tough year as I completed chemotherapy treatments, radiation, and restored my heart to an acceptable beating pulse after a very grim prognosis. Despite the many adversities I had to face, many days I smiled! I smiled at the everyday miracles I experienced. My faith in the human spirit, the goodness and beauty in everything was ever so present. I am forever grateful for all the support and constant prayers that came and continue to come my way. Yes, during 2012 I struggled with my health but nonetheless, I can gratefully say – it was a successful year. Oh yes it was! My daily inspiration: our beautiful Belizean children! They are the ones who gave me the strength and courage to keep working on my Special Envoy projects. This year I saw the budding fruits of my labours as after many years of planning and advocacy a number of things came together. The Inspiration Telethon was a complete success and construction of the Centre has started. The Commercial Sexual Exploitation of Children Prohibition Bill and the Trafficking in Persons Prohibition Bill were approved by the Cabinet and passed through both the House of Representatives and the Senate with unanimous support. They are now just a signature away from becoming law. The drafting of amendments to the Criminal Code to increase penalties for perpetrators of sexual assault has started and we're expecting that it will be passed into law in 2013. A few weeks ago we received the good news that the Challenge Gobie Foundation reached its million dollar mark for us to start construction on the first phase of the Paediatric Intensive Care Unit. And those are just the big highlights. There were many other victories: the annual launch of our Inspiration calendar and agendas, a very successful Annual Spirit of Christmas Concert that entertained over 300 children, the launch of several PSAs on sexual exploitation and child safety, increased public awareness on disabilities and cancer… just to name a few. Overall, what I have learnt this year–indeed what I have lived this year–is that you don't have to quit in the face of adversity, no matter how great a challenge! You should never give up no matter how horrible you feel, even if you are lying in the ICU! Life is many times 'unfair' and rough, we face unexpected events (cancer, job loss, death) but life doesn't have to break us. WE MAKE LIFE!!! That is my mantra: MY LIFE IS WHAT I MAKE IT! And in 2013 I intend to make it as rich and fulfilling as it can be; no matter the adversities, no matter the naysayers. I will continue to count my blessings, continue to cherish and support my loved ones, continue to appreciate my friends, continue my work on behalf of the children of this nation. And I will continue to look for the lessons as I face, head on, whatever challenge the new year may bring. I hope you will do the same! Happy New Year to all! In the words of Afrobella I urge you to: Slow down. Calm down. Look back at your year. Appreciate the journey you've made – the peaks and the valleys, the growth and the realizations. Be thankful for who you are, what you have, and the people who love you. Look forward to the upcoming year. Make plans that make sense for you, considering what you know you are capable of. Don't limit yourself. Don't compare yourself to anyone else.